Back to School Bundle
¥325.00
¥325 for any 4 (YES 4!) Bottles – Delivery Included
Back to School Bundle is Liquor Town's way to welcome back all the teachers to their classrooms, with a box full of therapy.
We feel your pain.  40 little monsters for 8 hours a day then an evening full of phone calls to parents and whinge after whinge about how the little princes and princesses are never to blame for anything, it's always the teacher's fault.
What you dedicated and hardworking lady and gentleman teachers need is liquor – 4 bottles at a time, and cheap enough to make it a regular thing.  So how about this for a Back to School Special.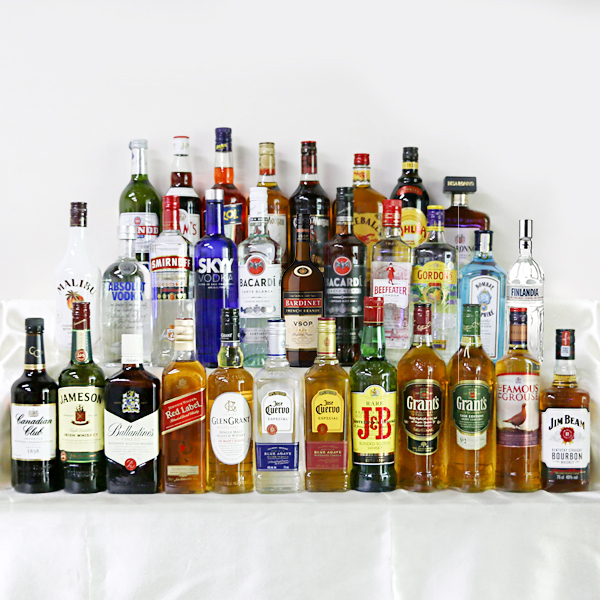 Pick 4 from Absolut, Jameson, Johnnie Walker Red, J&B Rare, Jim Beam, Captain Morgan, Jose Cuervo Gold and Silver, Bardinet VSOP and Gordon's Gin, Finlandia Vodka, Skyy Vodka, Smirnoff Vodka, Bacardi Carta Blanca Rum, Bacardi Black Rum, Captain Morgan Spiced Gold Rum, Bombay Sapphire Gin, Beefeater Gin, Kahlua Coffee Liqueur, Malibu Coconut Rum, Pimm's, Aperol, Pernod, Disaronno, Fireball, Ballantine's Scotch, Canadian Club Whisky, Famous Grouse Scotch, Grants Scotch, Grants Sherry Cask Scotch and last but not least, Glen Grant The Major's Reserve (yup, we even added a single malt).
¥325 for any 4 (YES 4!) Bottles – Delivery Included