Hacienda Uvanis Grenache
¥88.88 750ml bottle
Hacienda Uvanis Grenache is no longer being sold by Liquor Town.  You can find it HERE on our sister site, Chateau Bole, at the same amazing price.
If you need some help to get your account setup on Chateau Bole, then use this QR code here to add one of our Customer Support Managers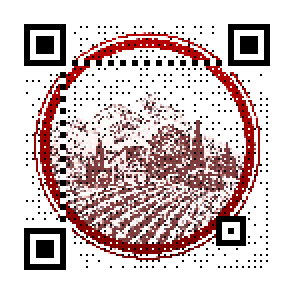 Hacienda Uvanis Grenache is a really interesting varietal wine from the Navarra wine region in Spain.  Navarra as a wine region is almost always overshadowed by the Rioja region – leaving many amazing wines from Navarra overlooked.  The region is dominated by the Granacha grape, and wines are almost always matured in American Oak (as opposed to European Oak) which creates a lot of distinction from other styles of Spanish wine.
Grenache (Garnacha) is a red-wine grape grown extensively in France, Spain, Australia and the United States. It is particularly versatile both in the vineyard and the winery, which may explain why it is one of the most widely distributed grapes in the world.
The grapes are grown at a vineyard located on Baja Montana of Navarra at an altitude of between 400 and 700 meters above sea level.  A continental Mediterranean Climate slightly cooled by winds coming off the Pyrenees.  Hacienda Uvanis Garnacha has an aura of ruby with a spice and cedar aroma. A huge delivery of dark fruit flavours, full-bodied and high acid.  Medium spice aftertaste.
Tasting Notes
Hacienda Uvanis Grenache is deep, dark ruby in colour with medium legs. Black fruits, especially blackberries and blackcurrant jam on the nose.  Slightly tart tannins, reasonably fruity though medium-bodied. 750ml and 13.5%.
Food and Wine Pairing
Strongly flavoured meats such as beef and game (deer or goose) are always going to pair well with this wine.  Rich and savoury meals as opposed to sweeter styles of cooking.  Harder, stronger flavoured cheeses are going to work.
For Chinese style food, this wine would probably overpower Cantonese style foods but would work well with richer Zheijian style cuisine or the Sichuan and Hunan styled cuisine.