2020 Halloween Horror Bundle
¥440.00
Halloween Horror Bundle is a bit of De Ja Vu.  We've had a similar bundle before but the season has changed so we decided to give it a rebrand with a new name.  It's the same familiar deal you already know about.  ¥440 for any 4 bottles from a pretty solid list of firm favourites.
We could waste a page waffling on about Halloween, with some cheesy overused phrases and about how amazing this deal is – but let's be fair here, the only things that matter are: what bottles can you choose from, and how quickly will it arrive in your hand!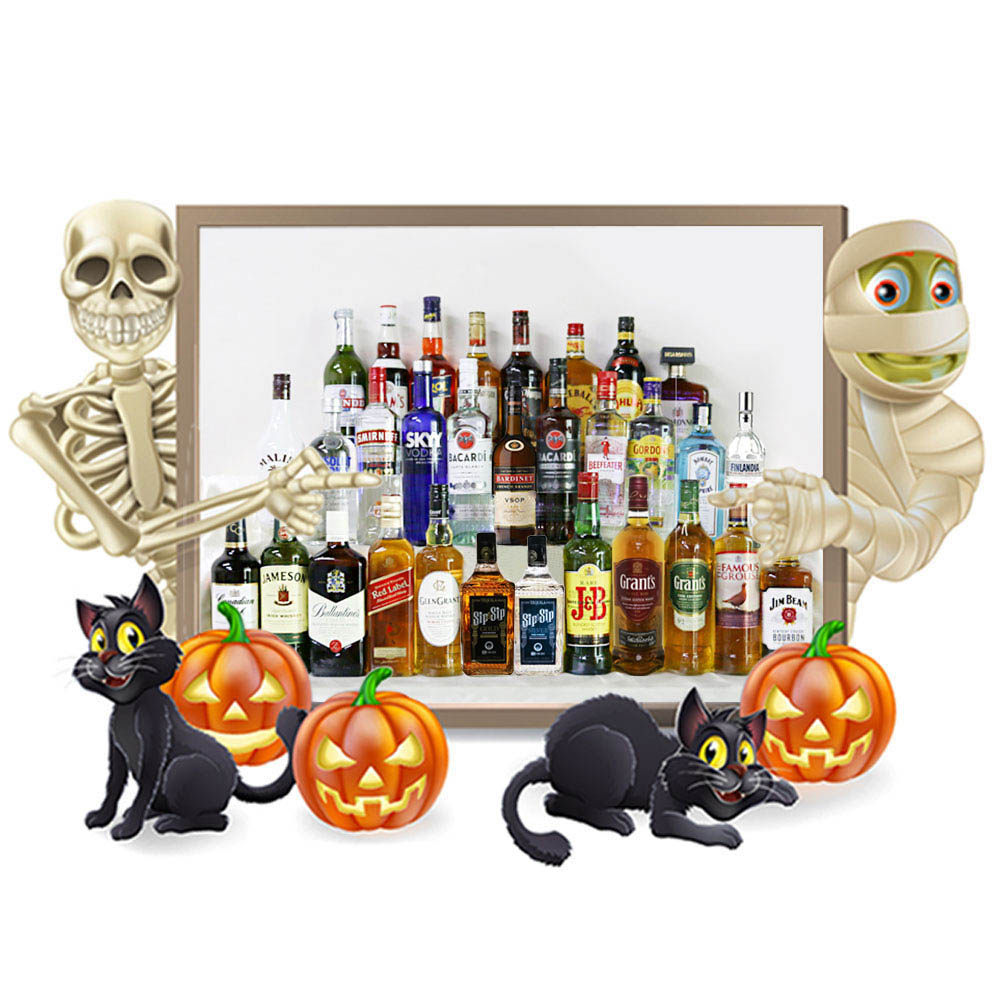 Pick ANY 4, but remember, you can only have one of each bottle.  For example, you can't have 4 bottles of the same.  Each bottle has to be different:
Choose from Canadian Club Whisky, Jameson, Ballantine's Scotch, Johnnie Walker Red, Sip Sip Gold, Sip Sip Silver, J&B Rare, Grant's Triple Wood, Grants Sherry Cask, Famous Grouse Scotch, Jim Beam, Malibu Coconut Rum, Absolut Vodka, Smirnoff Vodka, Skyy Vodka, Bacardi Carta Blanca Rum, Bacardi Black Rum, Bardinet VSOP, Beefeater Gin, Gordon's Gin, Finlandia Vodka, Bombay Sapphire Gin, Pernod, Pimm's, Aperol, Captain Morgan Spiced Gold Rum, Captain Morgan Black, Fireball, Kahlua Coffee Liqueur, Disaronno and last but not least, Glen Grant The Major's Reserve (yup, we even added a single malt).