This deal has been replaced by our "Liquor Town Weekend Bundle" – 6 bottles for ¥428.88.  Click here to go to this deal.
¥325 for any 4 (YES 4!) Bottles – Delivery Included
Pick 4 bottles (any 4 bottles, but they should all be different) and have them delivered to you, anywhere in mainland China, for only ¥325.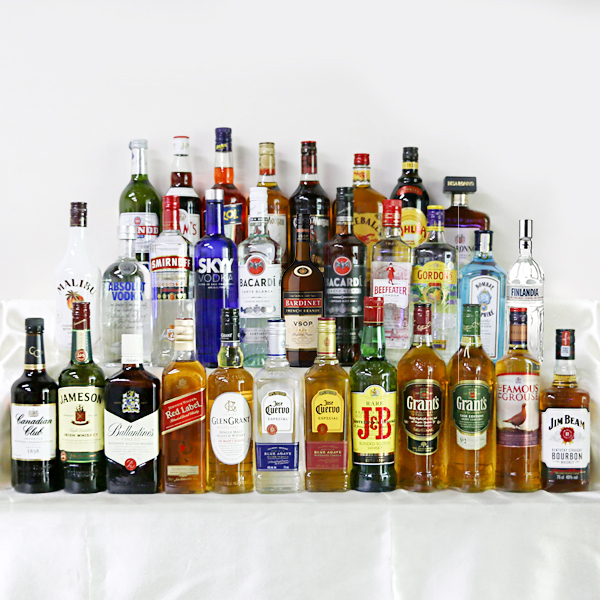 Pick 4 from Absolut, Jameson, Johnnie Walker Red, J&B Rare Olmeca, Jim Beam, Captain Morgan, Bardinet VSOP and Gordon's Gin, Finlandia Vodka, Skyy Vodka, Smirnoff Vodka, Bacardi Carta Blanca Rum, Bacardi Black Rum, Captain Morgan Spiced Gold Rum, Bombay Sapphire Gin, Beefeater Gin, Kahlua Coffee Liqueur, Malibu Coconut Rum, Pimm's, Aperol, Pernod, Disaronno, Fireball, Ballantine's Scotch, Canadian Club Whisky, Famous Grouse Scotch, Grants Scotch, Grants Sherry Cask Scotch and last but not least, Glen Grant The Major's Reserve (yup, we even added a single malt).
¥325 for any 4 (YES 4!) Bottles – Delivery Included