Wild December Bundle
¥400.00
¥400 for any 4 (YES 4!) Bottles – Delivery Included
Wild December Bundle is Liquor Town's way to welcome the last month of the Pig year, with a box full of surprises.
After a year's rush and hard work, we understand that you want to lie at home and enjoy yourself in the last month. Even if some people have to work hard to feed your witch(wife) and little devils, it's necessary to treat yourself with a shot of liquor you like after coming home from work. Whatever you are crazy people or not, you need booze to enjoy this wild festival – Christmas, so get your shit together and get it immediately.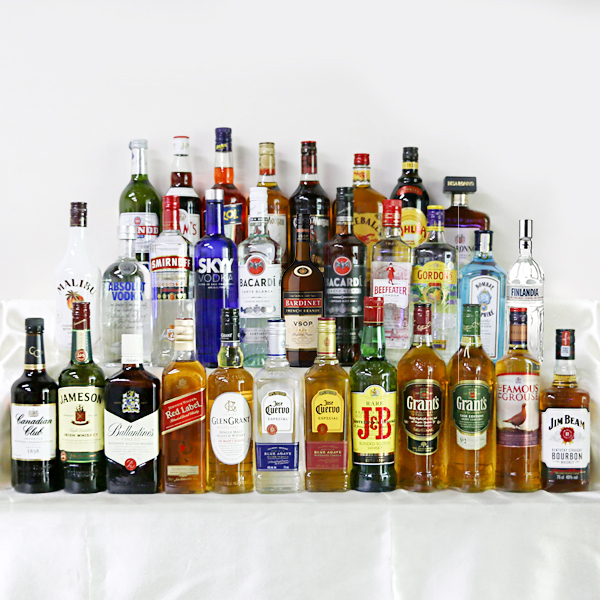 Pick 4 from Absolute, Jameson, Johnnie Walker Red, J&B Rare, Jim Beam, Captain Morgan Black and Gold Rum, Jose Cuervo Gold and Silver, Bardinet VSOP and Gordon's Gin, Finlandia Vodka, Skyy Vodka, Smirnoff Vodka, Bacardi Carta Blanca Rum, Bacardi Black Rum, Bombay Sapphire Gin, Beefeater Gin, Kahlua Coffee Liqueur, Malibu Coconut Rum, Pimm's, Aperol, Pernod, Disaronno, Fireball, Ballantine's Scotch, Canadian Club Whisky, Famous Grouse Scotch, Grants Scotch, Grants Sherry Cask Scotch and last but not least, Glen Grant The Major's Reserve (yup, we even added a single malt).
¥400 for any 4 (YES 4!) Bottles – Delivery Included