African Whisper Cabernet Sauvignon
Per bottle
African Whisper Cabernet Sauvignon is no longer being sold by Liquor Town.  You can find it HERE on our sister site, Chateau Bole at the same amazing price.
If you need some help to get your account setup on Chateau Bole, then use this QR code here to add one of our Customer Support Managers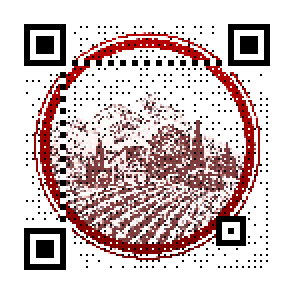 African Whisper Cabernet Sauvignon is a classic every day red wine from Breedekloof, in the Western Cape of South Africa.  Breedekloof is surrounded by mountains and the mountains have a moderating effect on the climate in this region.  Afternoon shadows from the Slanghoek Mountains shorten the hot days in the region and bring considerably colder evenings. This diurnal temperature variation allows the grapes time to cool down, letting them retain their fresh acidity while still developing ripe fruit flavours.
Tasting Notes
African Whisper Cabernet Sauvignon has enticing aromas of bold blackberry and plum with a touch of spice on the nose.  Dark fruits, pepper, spices and oak on the palate.
Food Pairing
Cabernet Sauvignon food pairing is best with nearly all red meat, including prime rib, New York strip and filet mignon.  You can also try lamb but try to avoid pork.  The wine is great in sauces or reductions. Be sure to avoid pasta and rice because the starches won't mellow out the harsh tannins in the wine.
If we focus on typical meals here in China, then our shortlist would include sticky barbecued beef short ribs, beef stir fry with fresh ginger, fried tofu with sesame seed sauce.