African Whisper Merlot
¥108.88 Per bottle
African Whisper Merlot is no longer being sold by Liquor Town.  You can find it HERE on our sister site, Chateau Bole at the same amazing price.
If you need some help to get your account setup on Chateau Bole, then use this QR code here to add one of our Customer Support Managers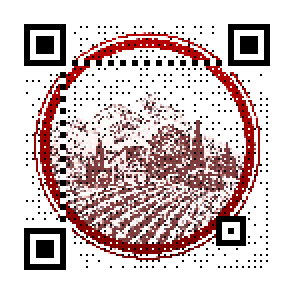 African Whisper Merlot is a classic every day red wine from Breedekloof, in the Western Cape of South Africa.  Breedekloof is surrounded by mountains and the mountains have a moderating effect on the climate in this region.  Afternoon shadows from the Slanghoek Mountains shorten the hot days in the region and bring considerably colder evenings. This diurnal temperature variation allows the grapes time to cool down, letting them retain their fresh acidity while still developing ripe fruit flavours.
Tasting Notes
African Whisper Merlot has enticing aromas of blueberry, cherry and plums on the nose.  Ripened dark fruits and stoned fruits carry through on the palate with delicately integrated wood tones.  Medium-bodied and smooth tannins.
Food Pairing
Merlot wine matches with a wide variety of foods because of its position in the middle of the red wine spectrum. In general Merlot pairs well with chicken and other light meats as well as lightly-spiced dark meats. With medium tannin and not too much acidity you'll find Merlot pairs well with many foods.
Juicy, cooler-climate Merlot wines such as this African Whisper Merlot will pair well with roasted vegetables. You can even pair harder-to-match veggies such as tomatoes.
Some of the best proteins to match with Merlot are in the middle-weight category. Think roast duck, turkey, and lean cuts of beef.